Brand new C7 fuel injector made in China
Features and Benefits
The CAT common rail series engine is the most popular diesel engine in the world. Its high usage rate causes wear and damage. The products manufactured by our company can replace some of the functions.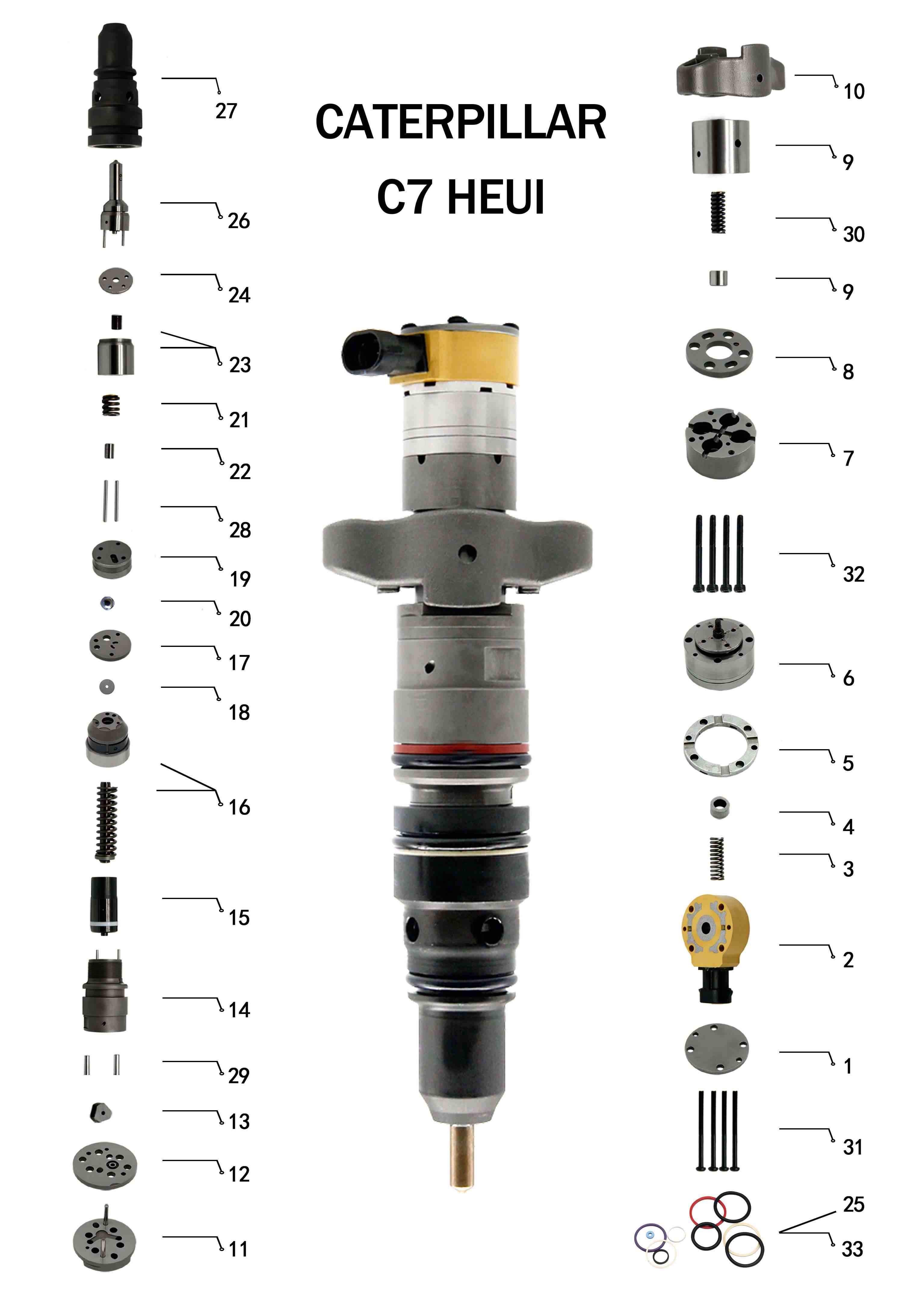 New, unique manufacturing process guarantees fuel efficiency
100% Made in China parts to reduce production cost
100% new O-ring replacement to ensure proper seal
program highlights
With 50 years of OE manufacturing experience, Weiyuan Oil Pump Nozzle Diesel Engine Aftermarket has the expertise needed to deliver quality remanufactured products. In our manufacturing facility, all injectors are quality inspected, then the unit is reassembled and tested for correct fuel, timing and pressure on dedicated equipment.
Our new injectors offer full support for:
6 months, unlimited mileage warranty
Over 20 years of technical expertise available through our customer service staff
| | |
| --- | --- |
| Original number | Corresponding product |
| 263-8218 | C7 Injector |
| 387-9427 | C7 Injector |
| 10R-7225 | C7 Injector |
| 328-2585 | C7 Injector |
| 387-9430 | C7 Injector |
| 387-9428 | C7 Injector |
| 387-9426 | C7 Injector |
| 268-9577 | C7 Injector |
| 387-9428 | C7 Injector |
| 241-3239 | C7 Injector |
| 238-8901 | C7 Injector |
| 243-4502 | C7 Injector |
| 328-2586 | C7 Injector |
| 269-1839 | C7 Injector |
| 268-1835 | C7 Injector |
| 268-1836 | C7 Injector |
| 259-1411 | C7 Injector |
| 295-9166 | C7 Injector |